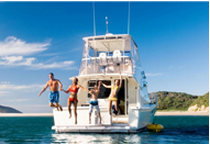 Antigua Family Charters
Do you want to enjoy the most exciting and enjoyable time of your life with your loved ones? If so, there is nothing more amazing than sailing in the magnificent blue Caribbean water. Go for long cruises and enjoy sunbathing at few of the most beautiful locations you've ever seen. You can go fishing, explore spectacular islands and enjoy water adventures. With one of the liveliest cultures, Antigua is a perfect place to spend your vacations.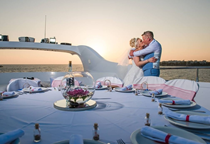 Event Charters Antigua
Yachts Antigua is proud to have experience of providing our customers with all sorts of yacht charters and services. WE can help you by providing you with a customized yacht charter for any yacht event or trip. Whether it's a yacht wedding or a family cruise, a dance party or a corporate dinner, we can provide you with a special event yacht charter for it.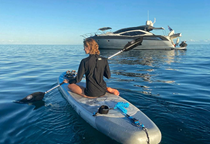 Antigua Private Charters
Create amazing memories and realize your dreams with our Antigua private yacht charters. Enjoy spectacular views, soak in the warm sun and have the time of your life while sailing in Caribbean. Choose from the best yachts in Antigua and get services from highly experienced and well trained staff which will make your time at sea even more exciting and memorable.
Antigua Yacht Charters
Sailing and yacht charters are probably the most popular activity in the historic, beautiful island of Antigua. It has moderate weather whole year but the perfect time to sail around and visit this Caribbean island is winter. With Antigua Yacht Charters you can relax and enjoy adventure like scuba diving, snorkeling and hiking at the same time. It's time to take some time off from your hectic routine and treat yourself with luxury yacht charters in amazing blue waters.

With a protective coral reef, Antigua has a vast coast with a chain of safe harbors. This means you can sail around and safely get your yacht docked anywhere to enjoy the parties on beach and experience the local culture. Islands of Montserrat and Guadeloupe are on the south of Antigua where as to the north and west are islands of St. Kitts, Nevis, St. Barths and Sint Maarten.