Yacht Charters Antigua FAQ
Yachts Antigua is committed to provide its customers with top notch yachts along with the best yacht services at the most amazing rates. For this we work hard together to ensure full satisfaction of all our customers. We have boarding locations at two yacht charter bases in Antigua which are mentioned below.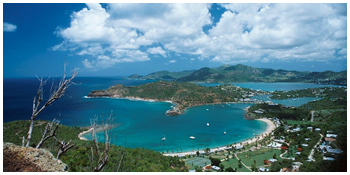 English Harbour is a yacht charter base located situated in the South of the Island. It is the ideal starting point to explore the amazing blue Caribbean water and beautiful beaches of Antigua. It is a historical spot and now it is also well known for its amazing clubs and restaurants. With amazing nightlife and barbecue, Shirley Heights is a famous spot.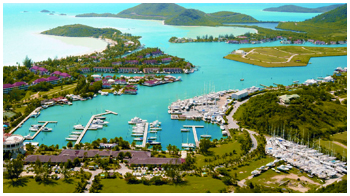 Jolly Harbour is located on the Leeward side of the Antigua island. It is located near beautiful sandy beaches surrounded by amazing blue waters of Caribbean. With unbroken reef, sandy beaches and moderate breezy weather Antigua is a favorite destination for tourists from around the world. Barbuda its twin in the north is a perfect place for nature lovers.
Yacht Charters Antigua
Frequently Asked Questions
Q. Are there any taxes applicable on the rates mentioned?
A. No, we have no hidden charges and we only charge the prices that our representatives quote. We don't charge a single cent extra.
Q. Are there any optional facilities in the cabins?
A: Yes, in some yachts you can opt for facilities like TV, Internet, DVD player, music system and much more.
Q. What kind of water adventures are available around Antigua?
A: Yes you can enjoy snorkeling, jet skiing, water boarding, scuba diving and various other activities. There are various locations around Antigua perfect for such activities and we also provide equipment at reasonable rates.
Q. Are there different pricing packages?
A. Byes we offer various different price packages which include half day, full day, two days, weekly and 10 day packages. We also offer custom packages to our customers.
Q. Q. How can I get referral discount?
A. If your friend and relative acquire our services and mention your name in reference section, you get discount on your next yacht charter.
Q. Can I rent my boat for Antigua yacht charters?
A. Yes you can. To know more about the possibilities, feel free to contact us.